DWC would like to inform all dancers and teachers of the stage dimensions of the stages
Main Stage in the Melia Hotel :
Please note that the stage this year is a different shape than normal. With the front of the stage being approximately 19 metres and the back approximately 7 metres.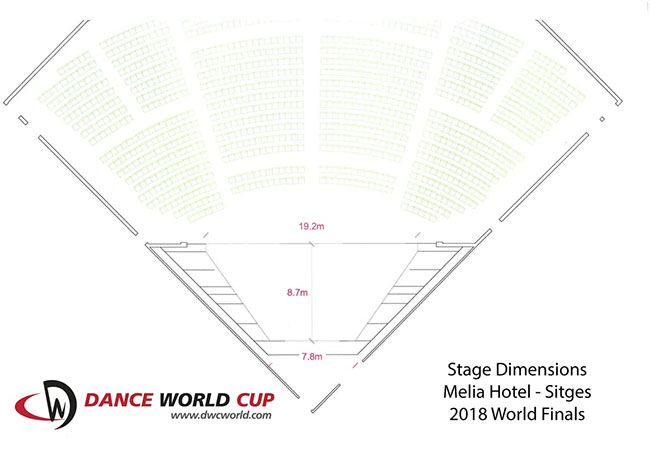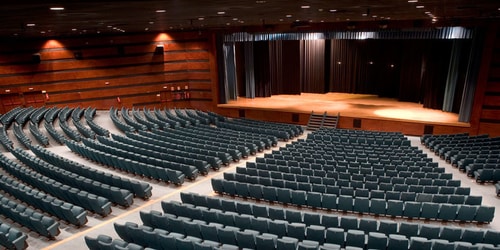 Outside Stage - Sitges Town Centre :
On Tuesday 26 June and Wednesday 27 June our Hip Hop sections will be taking place on our outside stage in the Sitges Town Centre. The sessions will start early evening and will run as follows:
Tuesday 26 June : Mini and Children Hip Hop

Wednesday 27 June : Junior and Senior Hip Hop
The stage dimensions for the outside stage will be as follows:
Stage: 10 x 9 m.
Please note that there will be a changing area near the outside stage.
Live streaming will be available for the outside stage.
We may add further sessions to the outside stage and will advise in due course.